Hi
I thought it was about time i wrote guide, to assist all you people with ddc pro's. That want to make them more powerful and just get that bit more perfomance.
I have founda way to mod a DDC pro intro an ulta, with olny onelittle bit of wire.
Here is what you need.
1. Soldering iron with solder.
2. Verys hort piece of thin wire, you could even use solder.
3. A ddc pro, with pcb board revision 3.3.
4. A philps headed screw driver.
Here is how you do it.
This is it before i started, straight from the shop: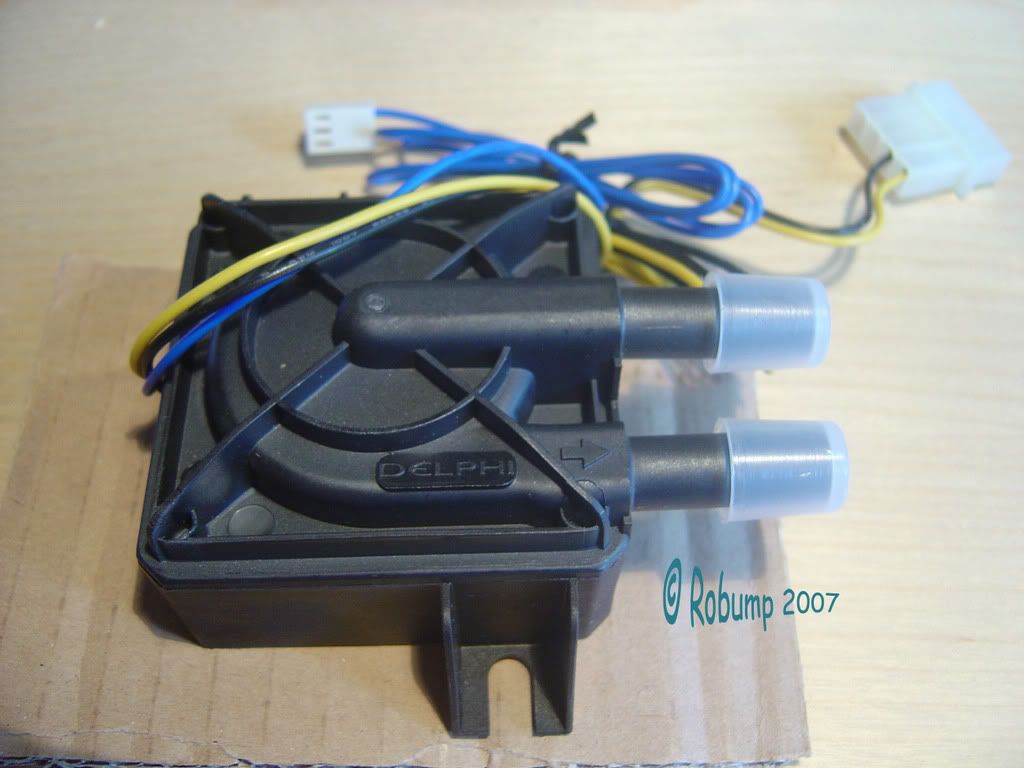 1. Take apart your DDC pro by losing the screws on the bottom in a X fasion.
2. Then lift the top off the pump, bring carefull with the o-ring DO NOT LOSE IT:
3. Lift the motor and the impella out o fht main housing of the pump.
4. Then look at you pcb, it will say 3.3 on it if it is moddable, then look where the wires are souldered onto the board, notice at the right hand side of the wires, there is a spare copper tab. This is what you solder onto, sorry about the poor pictures: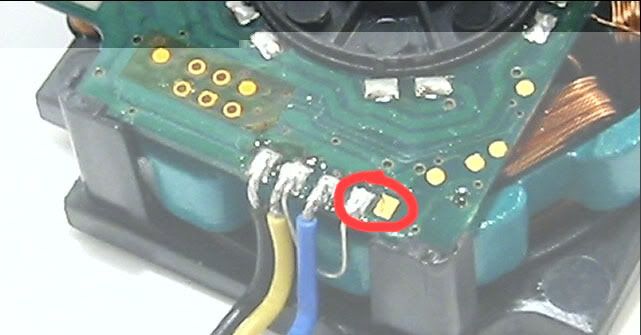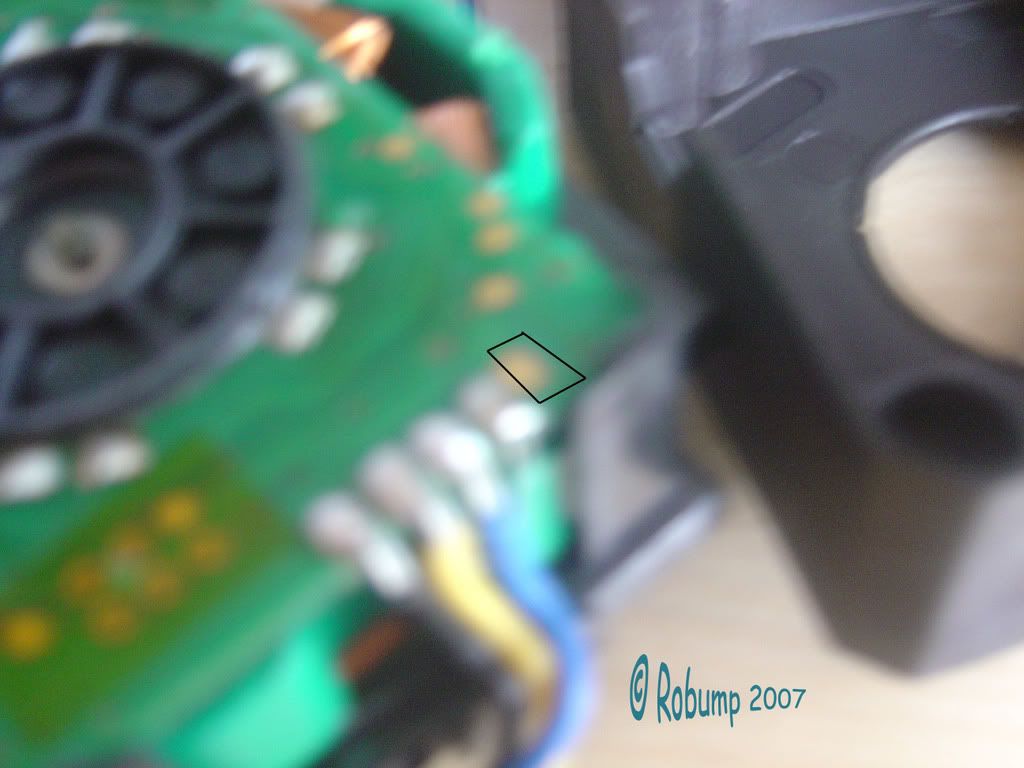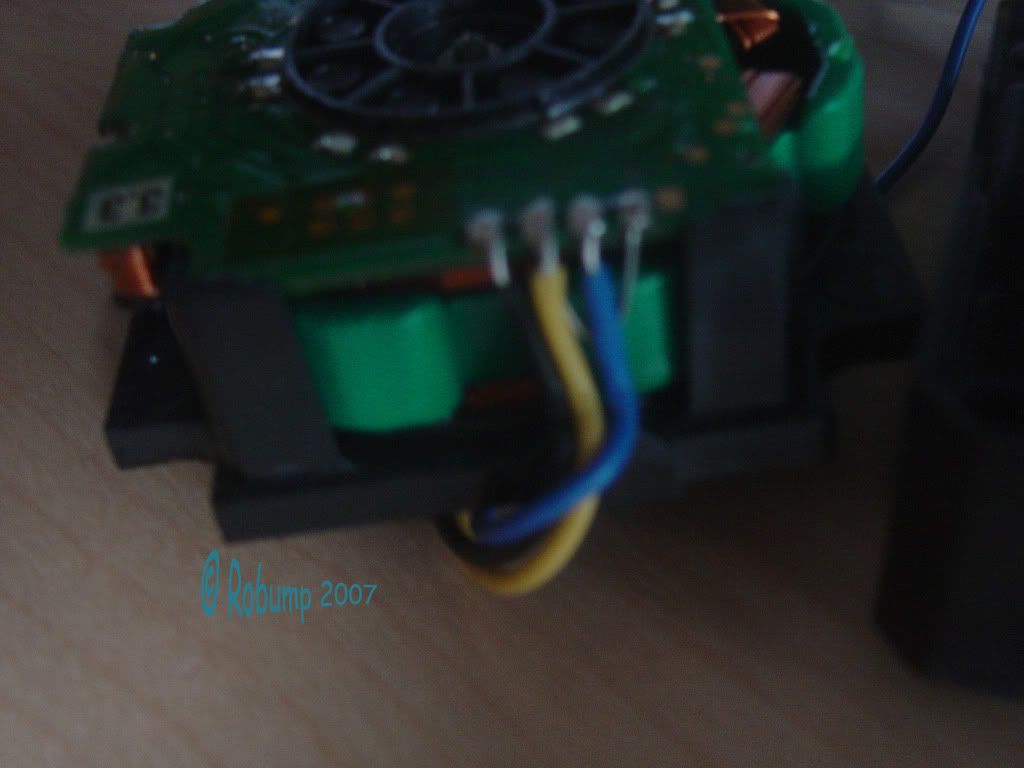 5. Take a small piece of wire, and join the two right hand tabs together, ifyou dont have an small bits of wire, you could use a bridge of solder. Sorry about the poor quality of pics.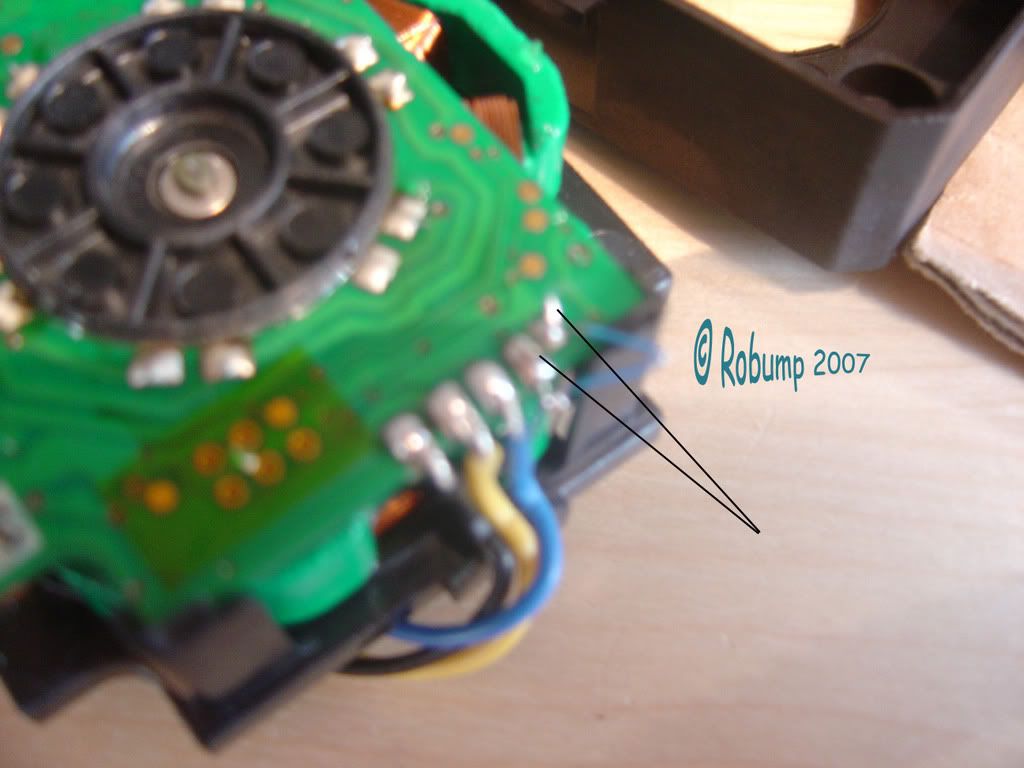 6. Then place your pump the right way up again and put it back in its housing, so it looks like this:
7. Remeber that o-ring. Well this is where you need to use it, replace it in the groove before wither adding a custom top (mine is the alphacool one). Or just replace the old one, like this:
8. You are done, go about and cloat that you did a very useful mod, mine looks like this: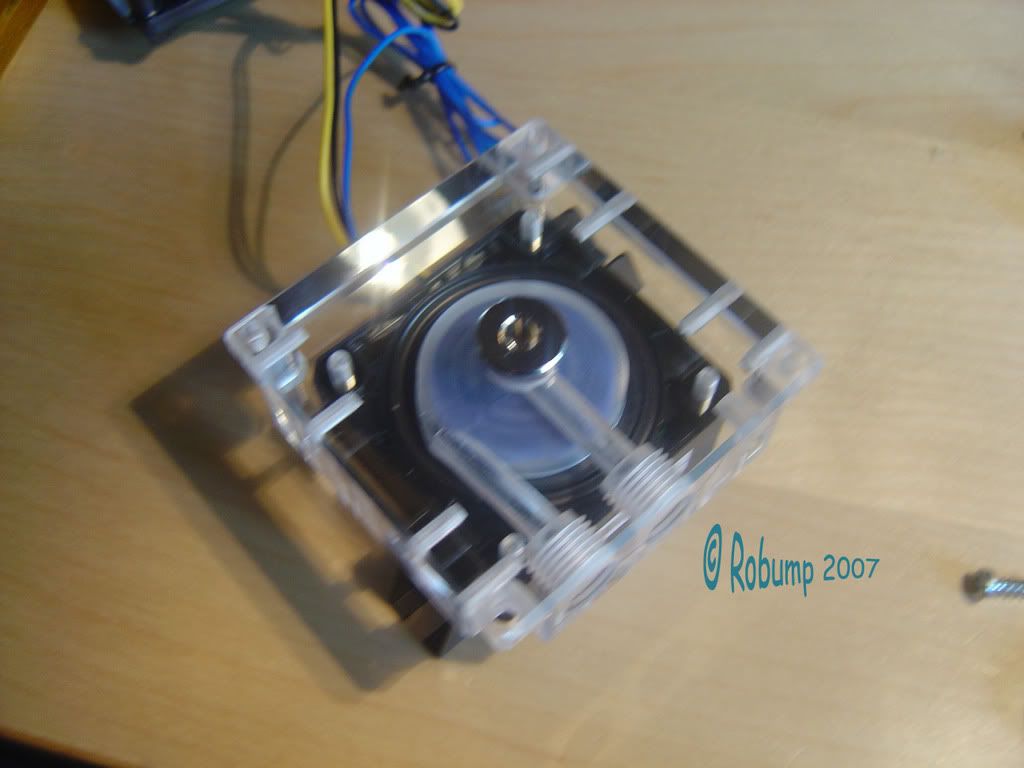 Hope this comes in use for some of you.
Thanks for reading.
Rob
a.k.a Robump
Rob can i have a bonus pump for increasing your sales