Hi all, it's rebuild time again,but i will be going for black and white theme this time.Hopefully this wont be as long as Daves
.So this is my current case.
i know it looks like it's stuck on the wall,but its a glass table
The hardware will be :
Rampage II Extreme
i7 920 D0
EK Supreme LT Light 1366
EK mosfets
Koolance Full cover Block NB/SB
Zotac 295GTX
EK-FC295 full cover block
6 gig OCZ 1800
OCZ 60 gig SSD
Samsung Spinpoint 750 gig
TFC Quad Rad
7X120mm Enermax fans+2x92mm
Bitzpower 3/8''-5/8'' Fittings
XSPC White tubing
Typhoon III with D5 pump
Lamptron Fan Controller
Corsair 1000w PSU
Murder Mod Braiding,Will try anyway:D
I am waiting for the Primochill Typhon III,pump version without pump.
This has been a test of my patience,been holding me back for ages,Like a load of us here.
Was tempted to buy from USA,but will get it from Rob,eventually;)
I think thats all of it so far.
First of thanks to Joe (CLone) to most of us,for most of my gear.
So here is the Mobo and the blocks.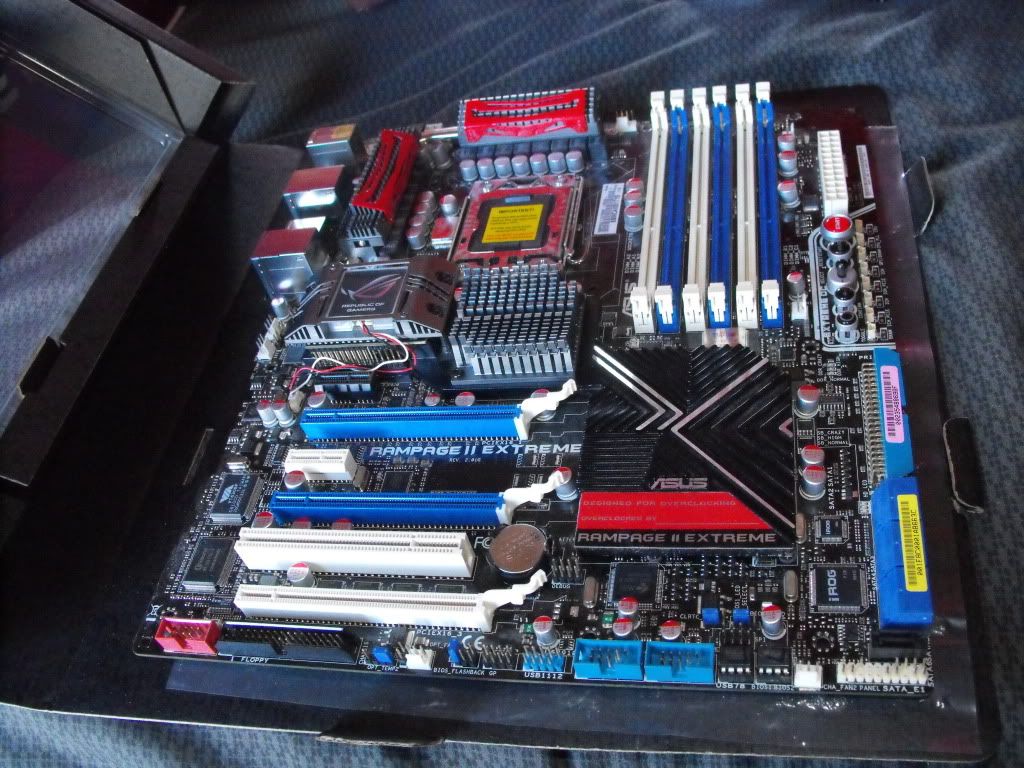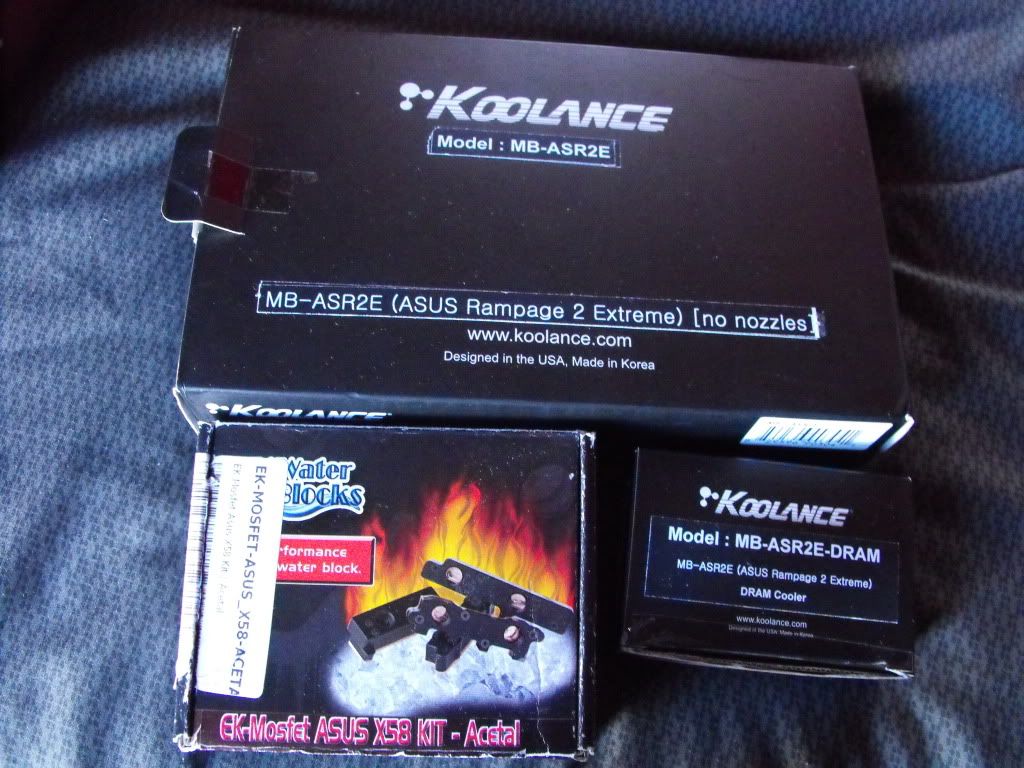 And here they are fitted and the CPU.
Here are some other parts.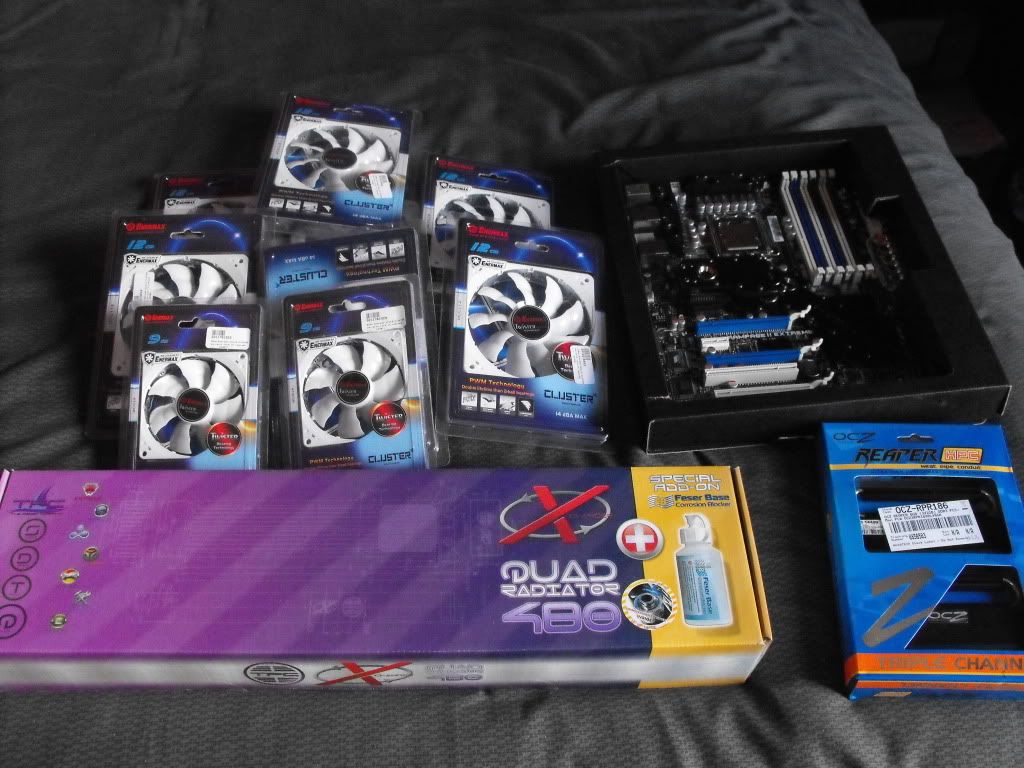 Until next time
Andy
Edited by andybones12, 26 July 2009 - 10:51 AM.