Theres a few different ways to do this, especially the actual pattern to follow when jigsawing out the main cut-out but this is how I do it.
As always, if anyone has any suggestions or finds a mistake please post so I can amend it! =D>
How To:

Do Radiator Cut-Outs
Mask up the panel with masking tape to avoid any scratches whilst jigsawing.
Decide where you want the grill to go
Work out where the center of the case is, for this case I drew a line 35mm from the outer edge.
Clamp it and/or tape it down to stop it moving whilst you trace the inside of the grill.
Trace round the inside of the grill and mark out the screw holes with a pencil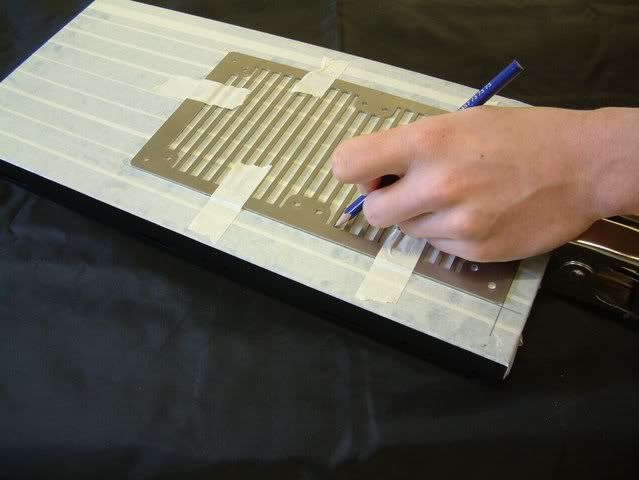 Remove the grill and join up any lines
Drill out the fan holes with an M4 or M5 drill bit
I then drill out a load of holes in the middle of the cutout to give me a place to put the jigsaw blade.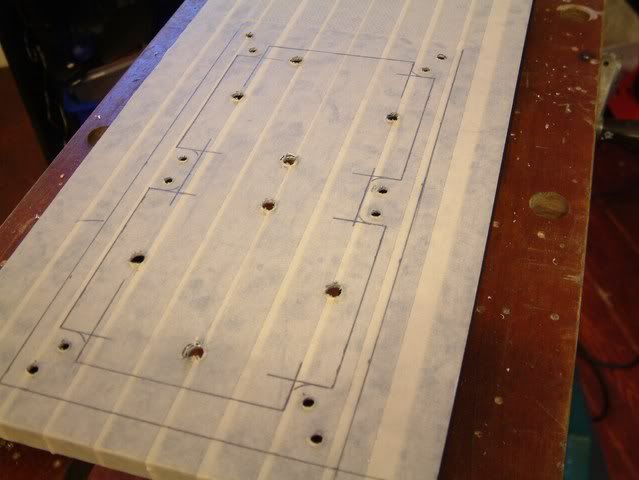 ATTENTION:

This is where some people might do it differently, there isn't a right or wrong way to do it.If someone can suggest a different cut out pattern i'm all ears!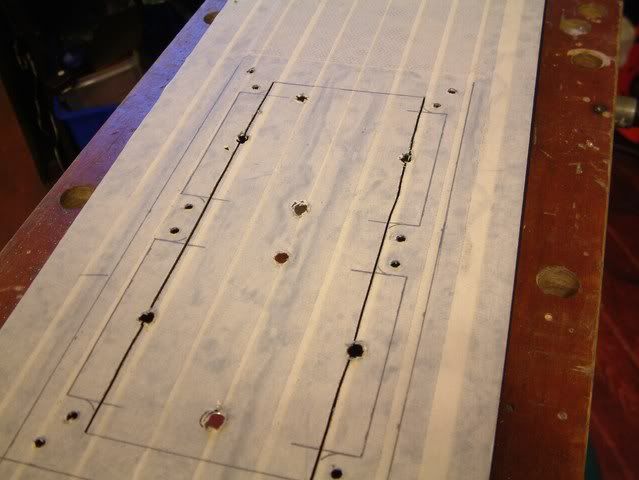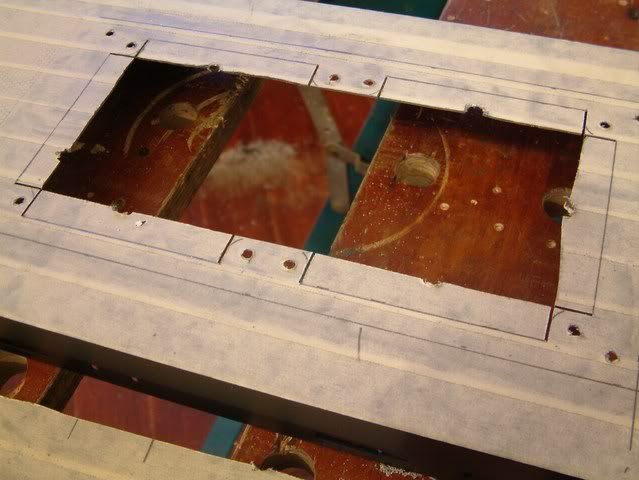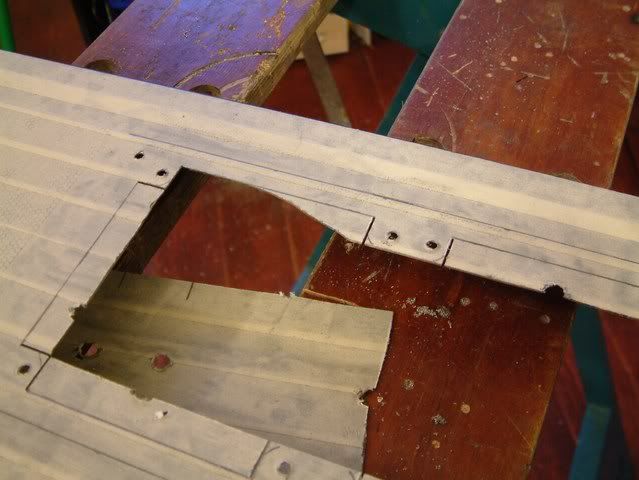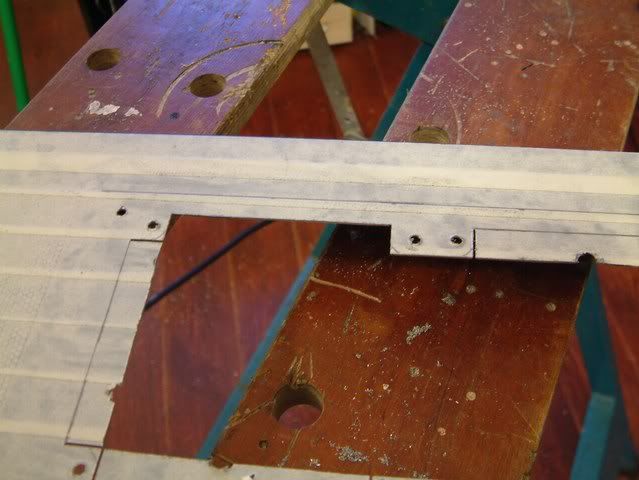 Continue to work all the way around the panel until it's all cut out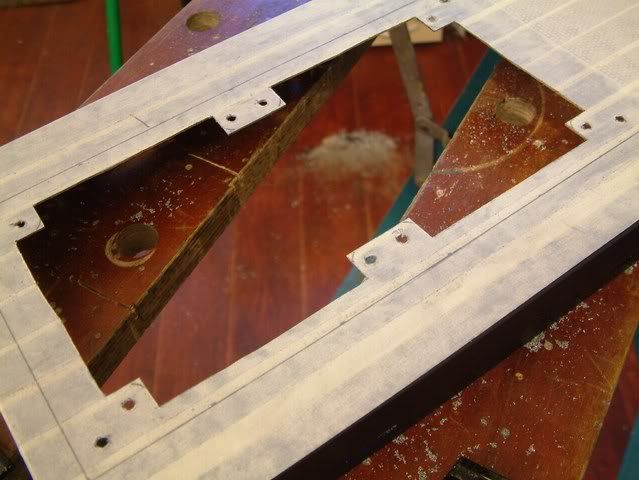 Hmm needs filing back a bit...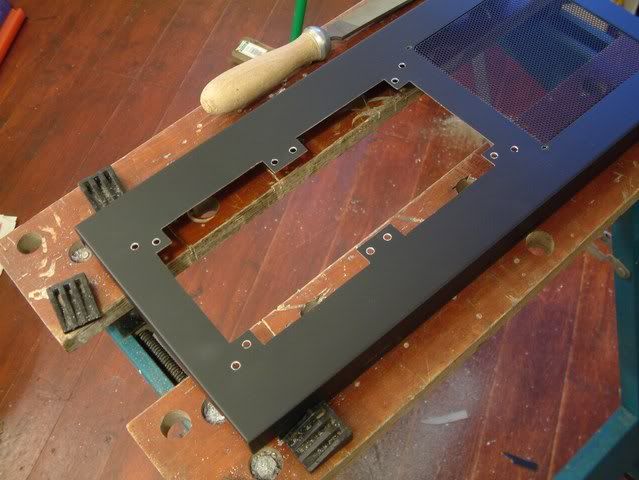 I still need to go round and file off the corners so it sits under the grill nicely but heres an idea as to how it should look when finished
Pics of it fitted onto the case =D>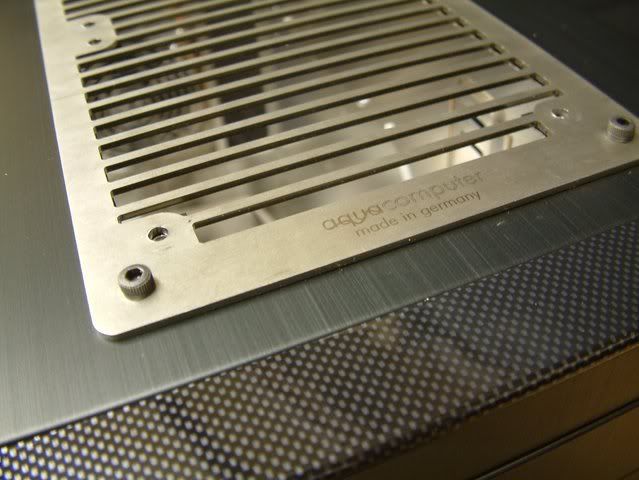 Edited by Marcus, 24 December 2008 - 10:47 AM.