I think i've found a new favourite case.. it has always been the V2000 but now... I am falling for the A70!!
Front Panel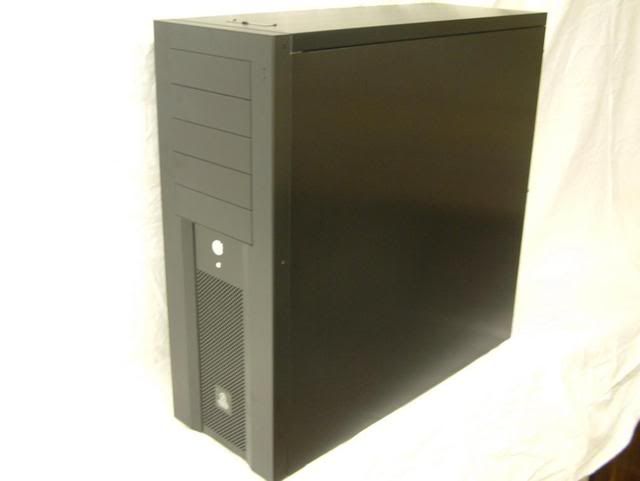 Backside of the case
Front side.

The PSU can either be fitted in the top OR the bottom section allowing a PA120.3 to be installed into the roof.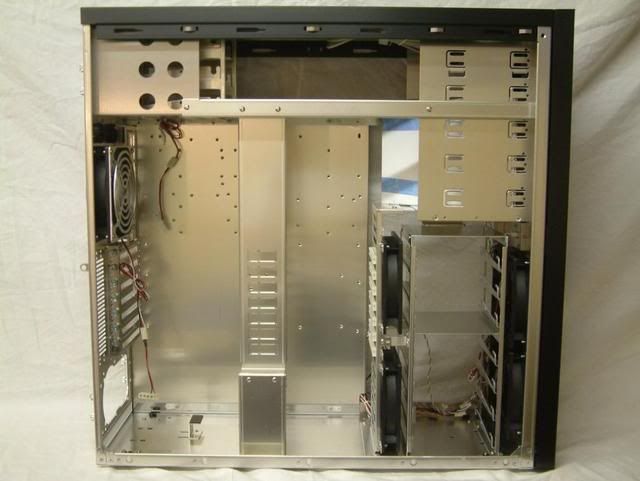 Up here you can either put HD's, a PSU or leave it empty for a radiator.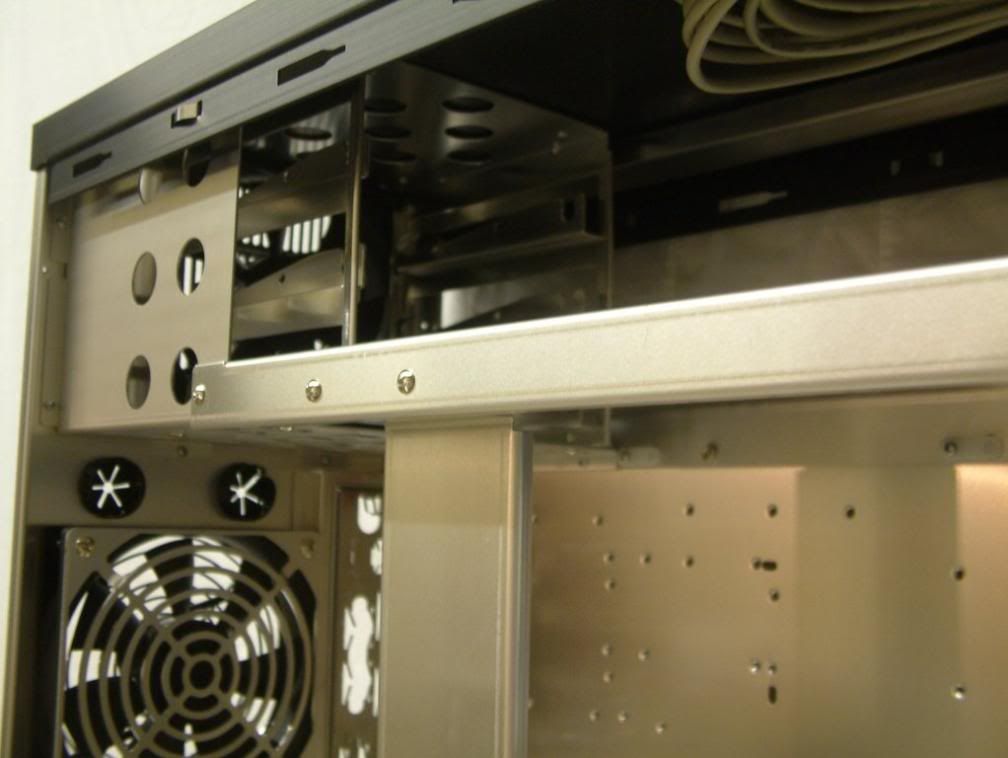 PSU Goes here or you can blank it off and probably fit a 120 or 240mm rad on the floor.
Crazy overkill HD cooling, will create a wind tunel around the GFX area though so this case is probably fairly good for air cooling.
Rear of the case... 120mm fan and vented PCI slots
To put all this into scale, thats a PA120.3 sat on top of the case
and I also reckon a PA120.2 will fit in here, either where it is at the moment or rip the HD cage out and stick it there.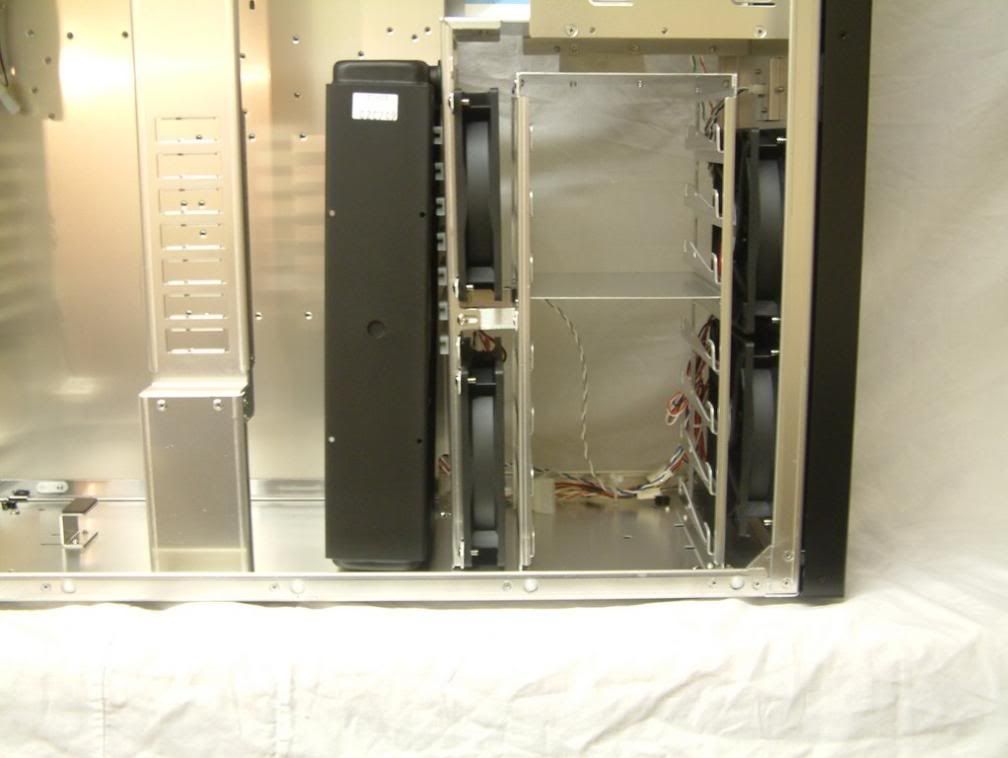 Opinions?
Do you like this more than a V2000?
IMO it looks very sleek and clean, much more clinical than a V2000... this might not appeal to everyone but I think that if I was given the choice between the two I would pick this.
Another thing that is a massive bonus in my book is that unlike the V2K, all the external panels can be removed from the internals and be anodised or powdercoated!!!!