Hi all not been on for a while.
Thought i would post again with my latest build.
No power house or posh stuff,just wanted a tidy build.
As it was up till a while ago until i decided to have a clean up.
Blocks and Rad were covered in metalflake vinyl and the two Acrylic pieces were coverd in carbon fibre vinyl.
White carbon fibre vinyl covered the black ones this time.
Also got the XSPC Raystorm white plate and a white block for the Ram.
1/2" Blood Red Barbs with 7/16" Primochill white tubing and no clamps and other Red fittings.
Need a few more fittings and some bits for the Res.
Rad will be painted white at some stage aswell.
Where i am at the mo.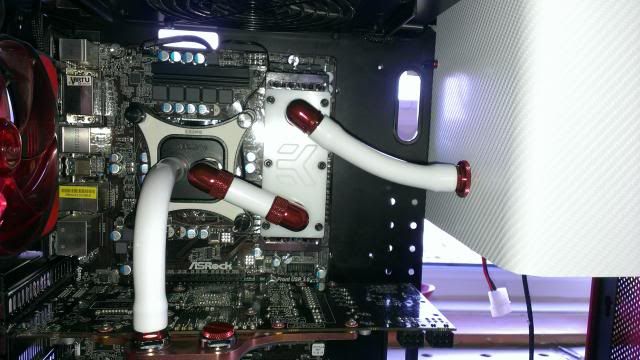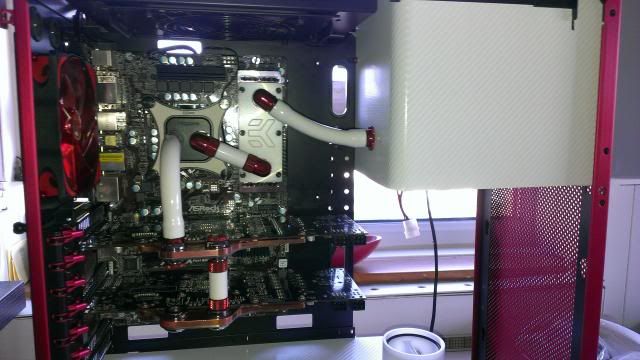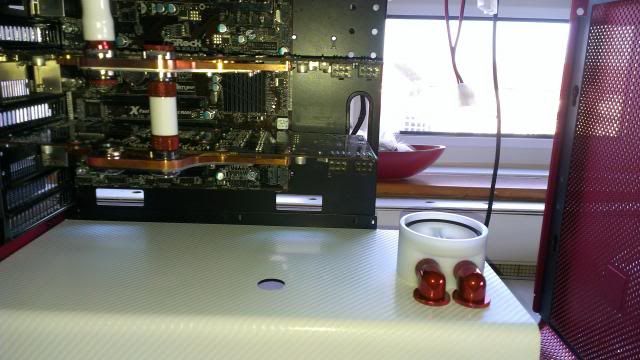 Thats where i am at the mo,bit of a slow build so please bare with me.
Thanks for looking