Hi All
I have been a member on this site for a while now, so thought I would post pics of what I have so far now that it is picture worthy!
. This isn't a WC Rig as of yet, have some components, but I am gonna keep buying what I need and then start when it all comes in.
Thought I would show you my current setup:
Spec:
Intel Core 2 Duo 5200 2.4GHz
4GB Ram
2 x WD 160GB Sata HD
Inno3D Geforce GTX465
Jeantech 1000W PSU
Coolermaster Storm Scout Case
Nvidia 3dVision
Phillips AMBX
3 x Xigmatek Fans (New Yesterday, so bottom picture the red fans have all gone)
Sorry about rubbish photos, not sure where my camera charger is!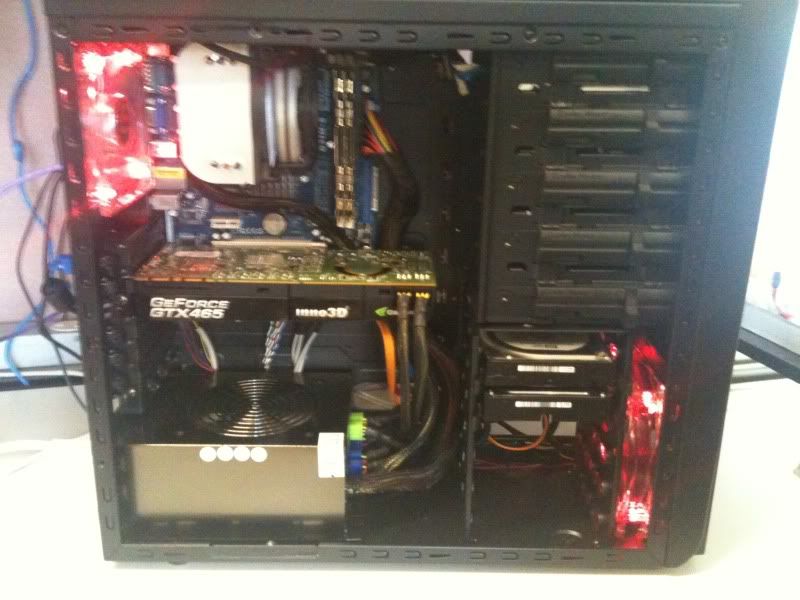 Have Changed the red fans to 3 x Xigmatek 120mm Orange w/ White LED yesterday
Thanks for looking
Ta!
Fletch_r21