This is a simple guide on how to clean the D-Tek Fuzion CPU Block,
PRIOR
to installation.
1) This is the standard D-Tek block with the standard D-Tek barbs fitted.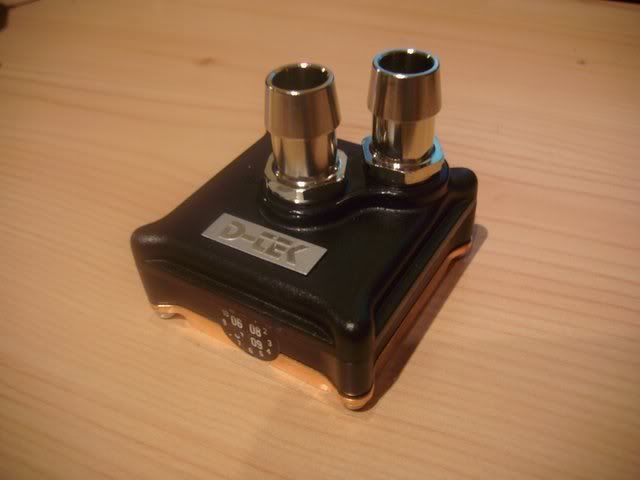 2) First thing I do is remove the standard barbs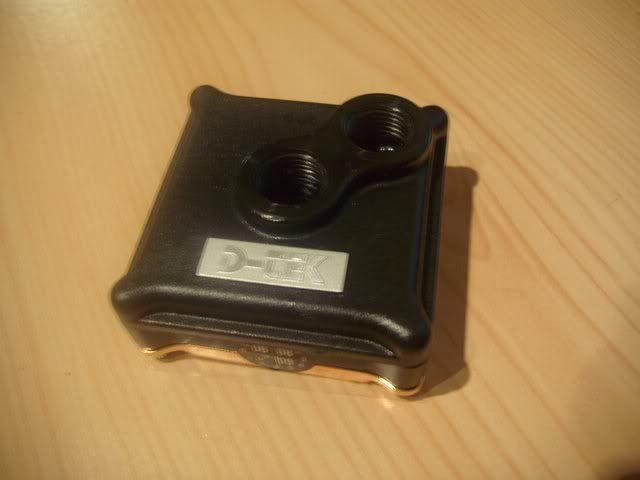 3) Flip the block over and you'll see the 4 hex head bolts.
You'll need an Allen key or a Hex head screwdriver to remove these.
4) Remove all 4 bolts, usually the bolts even have some plastic sludge on them.
I usually clean off as much as possible with some tweezers and some small pointed scissors.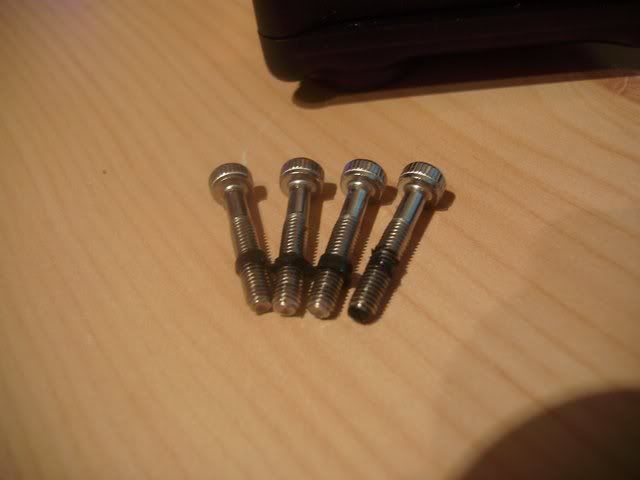 5) Remove the bottom half of the plastic base from the top and remove the rubber O-Ring.
You'll notice that the O-Ring has excessive amounts of rubber from the manufacturing process.
This can potentionally get into your water loop and clog up your pump or another component.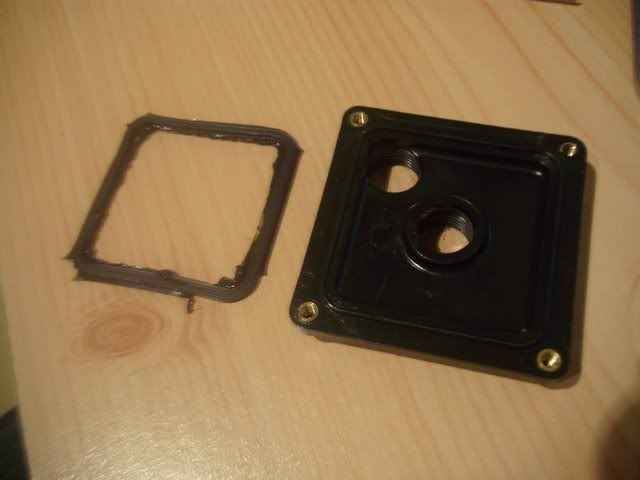 6) Remove the excess rubber from the O-Ring, it will just peel off easily.
7) Return the O-Ring to its correct position, take care to make sure that it stays in place when you put the block back together.
Screw the bolts back in nice and tight and fit some barbs.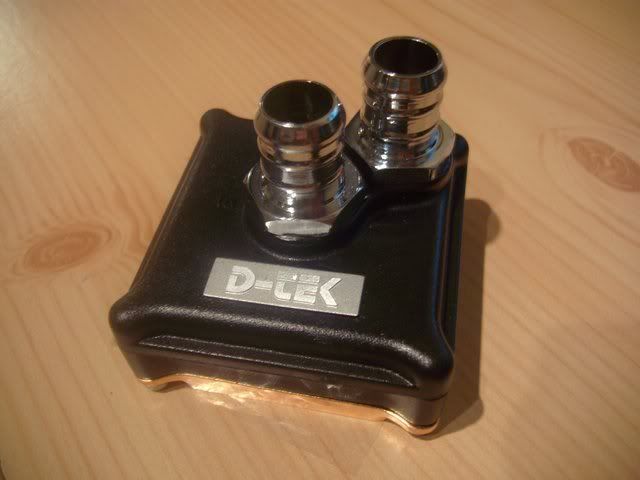 I tend to change the D-Tek barbs to the EK ones as its a little easier to fit hose clips over 1/2" tubing as they don't have as big a lip.