Hello People. Well it has been along time coming these pics. Big thanks to Ace, Matt for initially given the advice for what case and rad to go for. And a Massive thanks to Marcus for making my Window for my side panel. All done for now.
I have some serious plans for the rig in the months to come but first I have to start making some money and that ain't proving to easy at the moment, lol. Never mind, when I do have the funds I want to install the new matrix touch screen in the side panel when it comes out. I also want to mirror polish the whole of the rig.
I also in the next few weeks will put it in the Water cooled NB and Mosfets (plexi) but need to get the money first. Then hopefully later in the year have enough to buy 2 new gcards, not sure what yet, and water cool those and the SB then.
The reason I put the pic of the white fan was to show you guys where i plan to install the pumps when i add the 2nd loop. Cut away the aluminium the fans screws into and attach the pumps on the inside of the front panel with a 2nd rad same size where the rad is down below.
So. If any one after looking at these pics has ideas on how I can accomplish the above goals please let me know in the thread. I would appreciate the input. Ow and cabling still needs to be cleaned up a bit and made permanent. Fans on back were for look as well as fuctionality. Well that was the idea any way. Well let me know what you think guys. Its my first ever build. Cheers.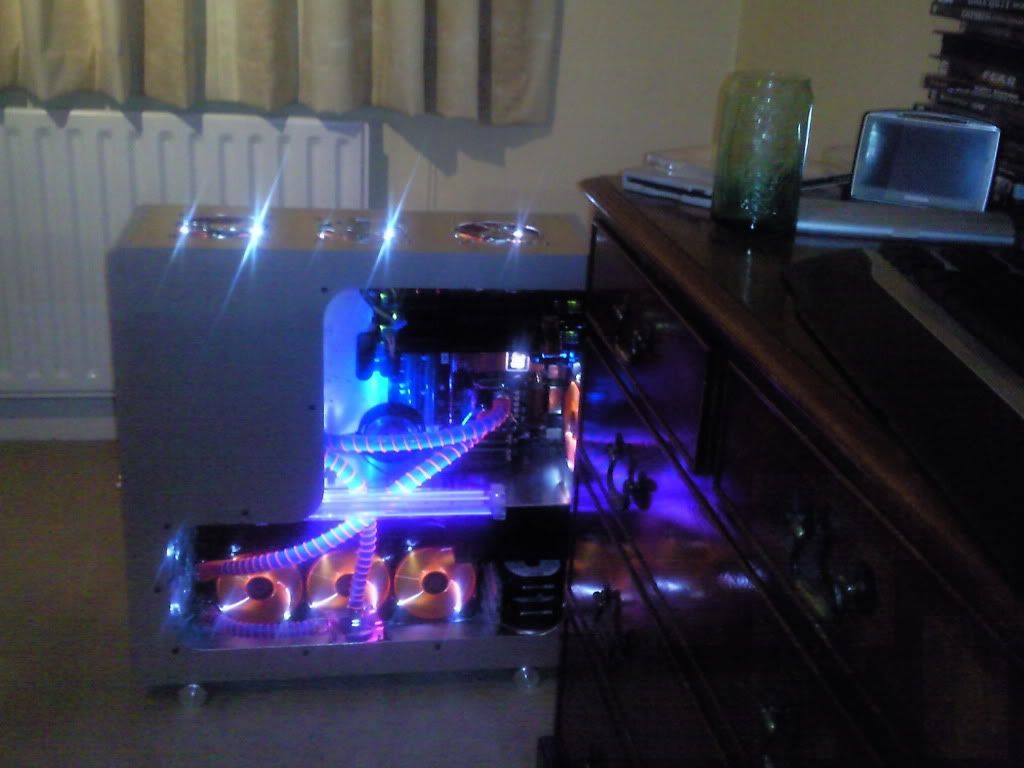 [/IMG]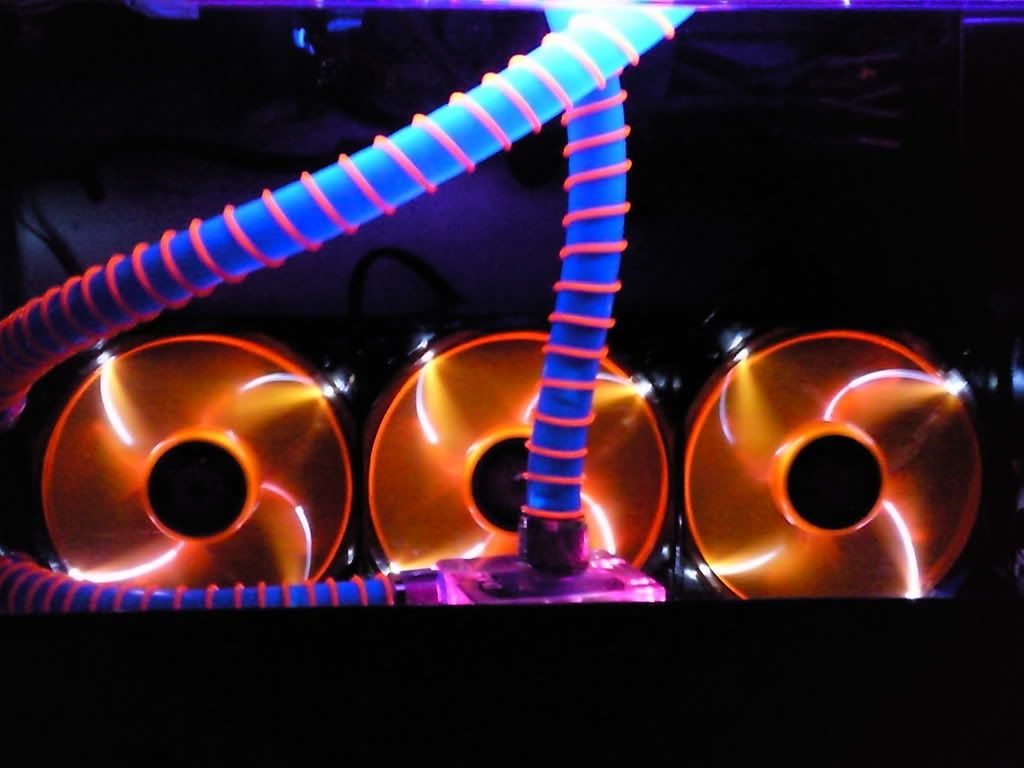 Changing to fesser blue uv in next week.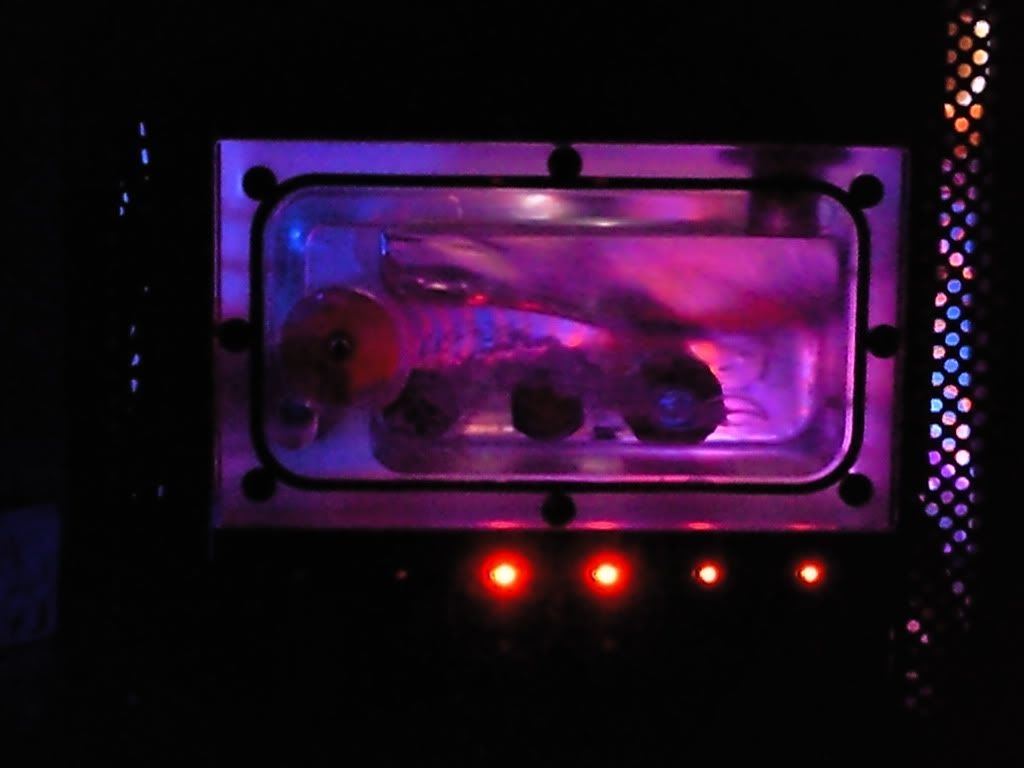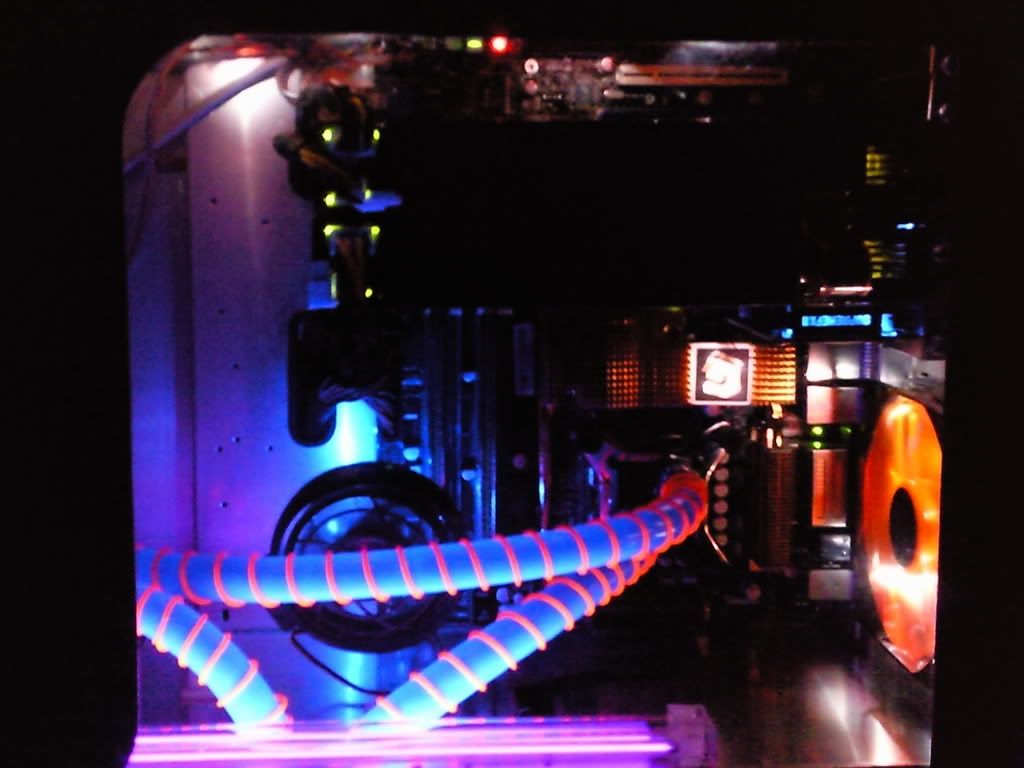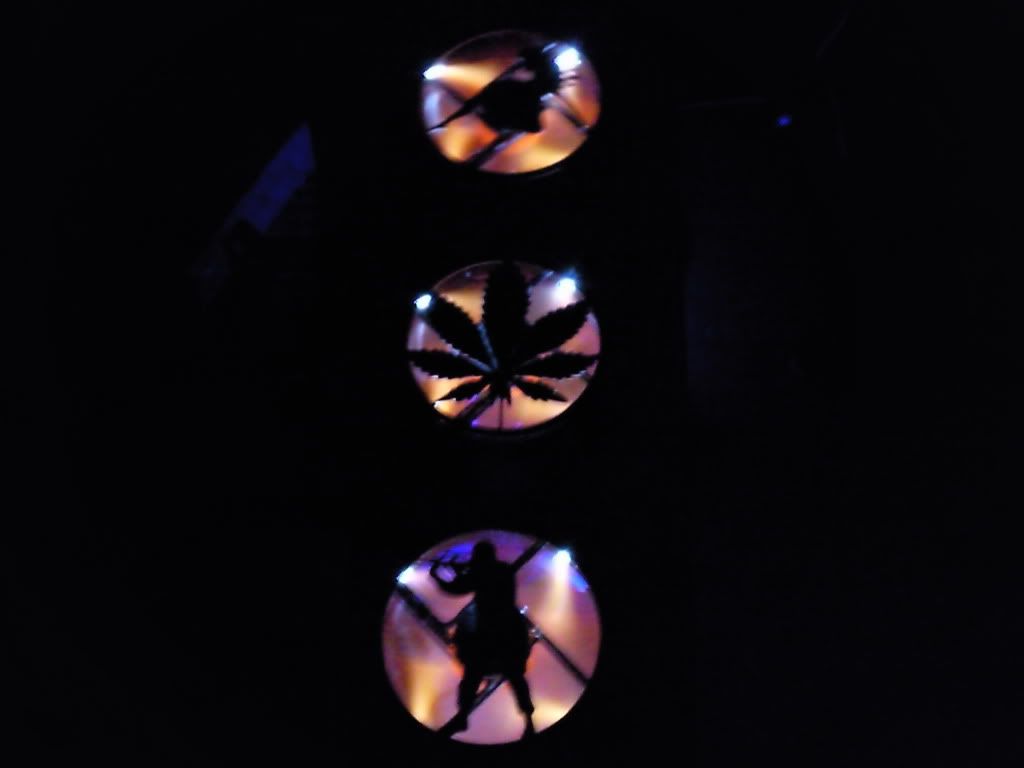 Top screen is an alphacool lcd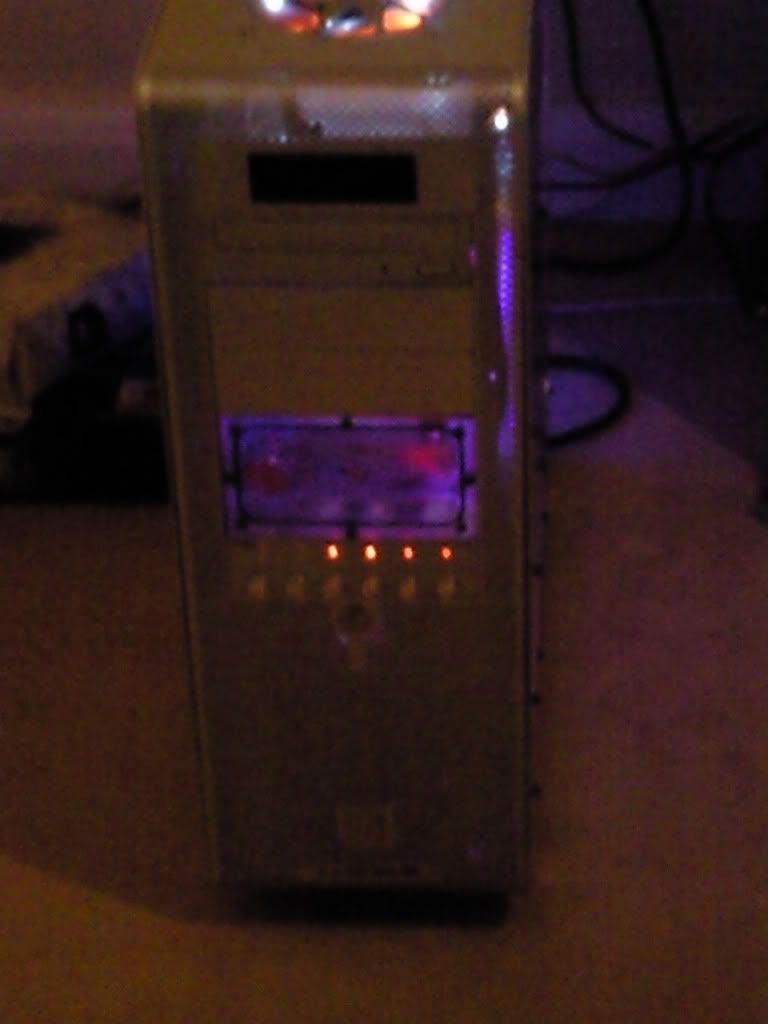 This is where I was on about for the planned pump install later down the line.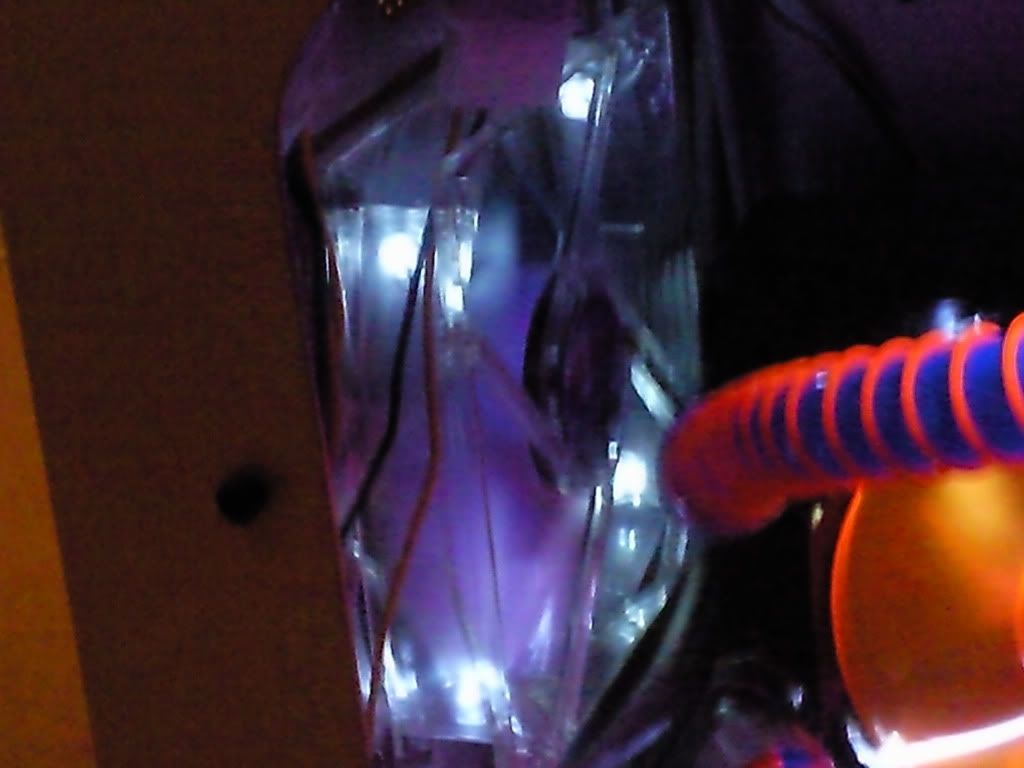 That`s it. Cheers.<dance1>
Edited by Marcus, 19 May 2010 - 10:31 AM.
wanted to add another pic.