**This is taken from the big water cooling guide we're putting together at the moment


Installing the CPU Block - EK Supreme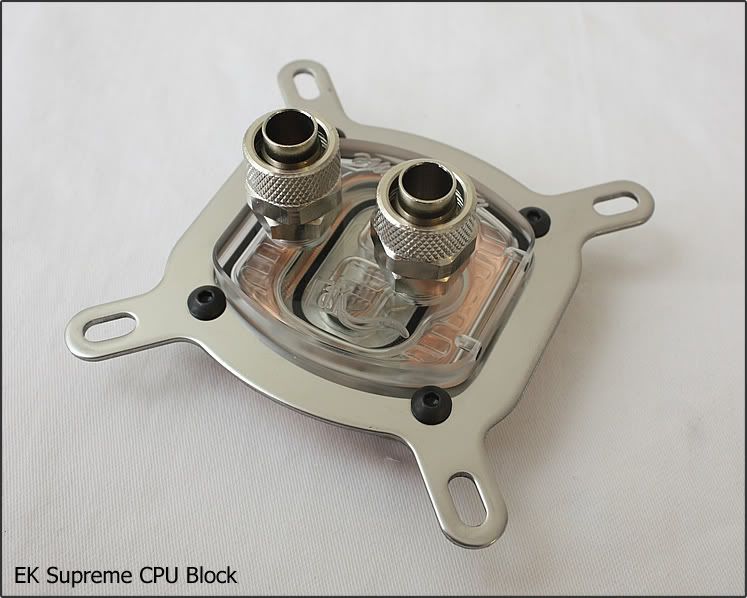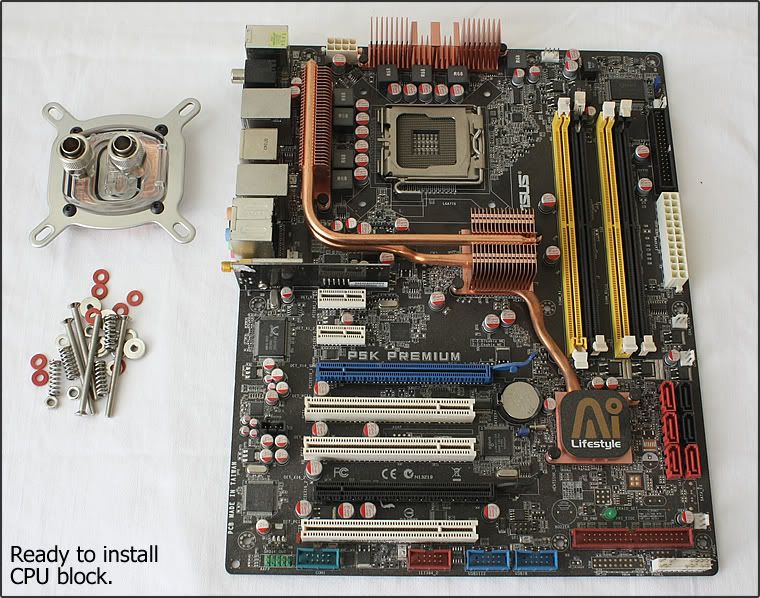 Here we have an Intel socket 775 motherboard - Asus P5K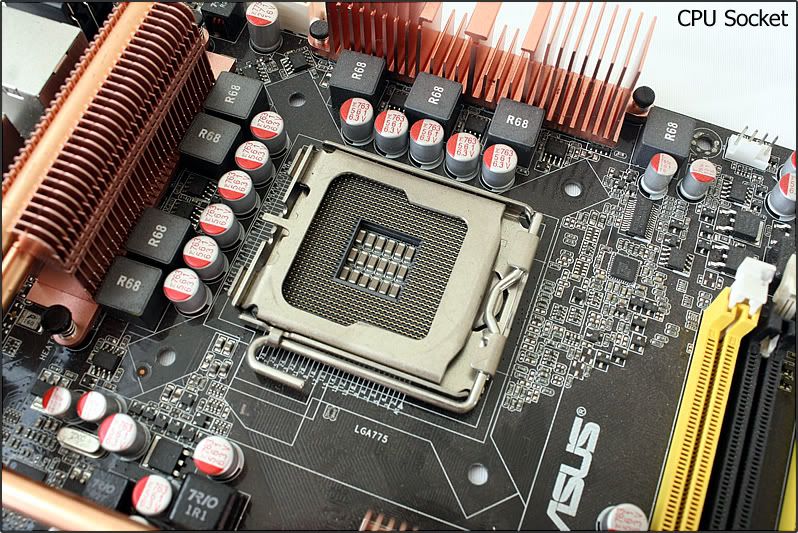 Push the M4 bolts through from the underside of the motherboard, ensure you fit the metal washers FIRST and then the paper washers, this keeps the metal washers from making contact with the PCB.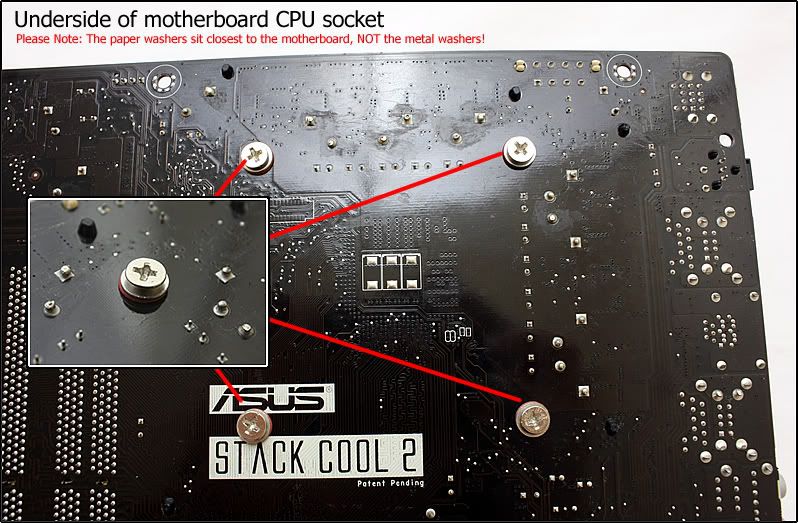 Tighten up the M4 nuts, ensure the paper washers are in place to avoid any possible short circuits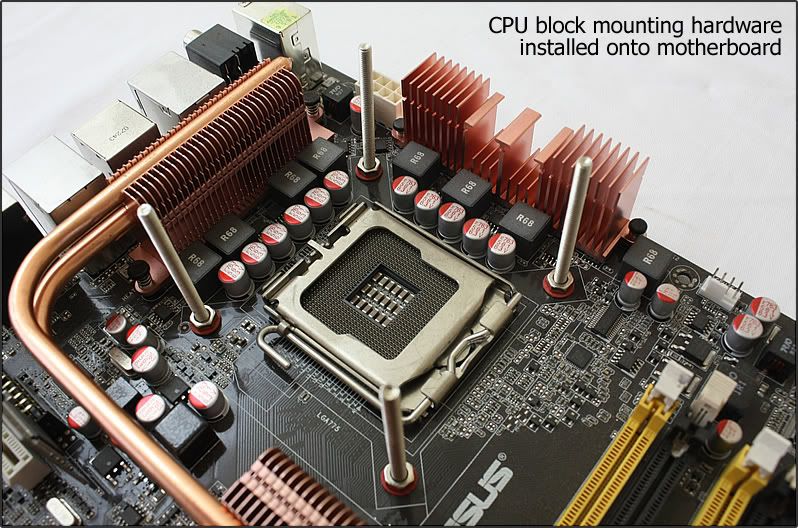 Apply TIM to waterblock - see this thread for application methods
http://forum.waterco...read.php?t=1692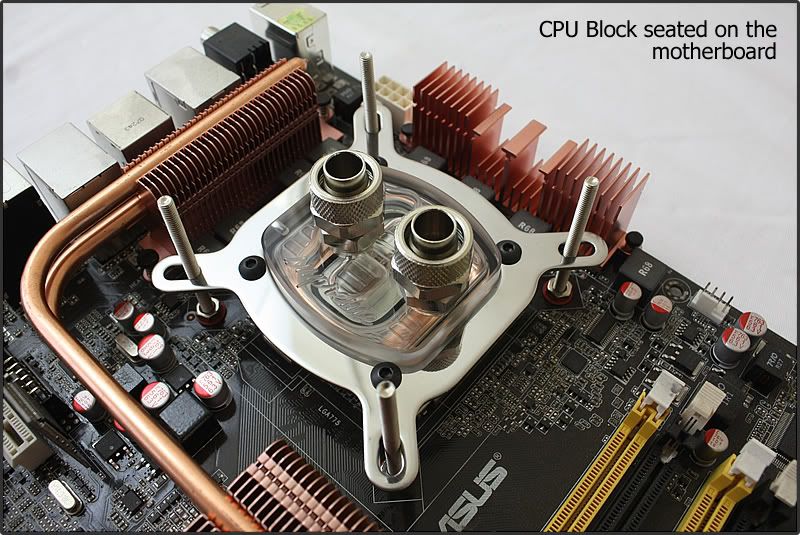 Push the springs onto the bolts and screw down with the thumbnuts.
Note:

Use of a backplate is recommended, it helps prevent the mounting hardware from warping the motherboard and provides the CPU block with better surface contact.